An unknown gunman has killed at least nine people at a historic African-American church in the US city of Charleston, in what police called a hate crime.
Several people were reported to have also been injured in the shooting on Wednesday evening, and police said the suspect remained at large.
Charleston Mayor Joe Riley called the shooting "an unspeakable and heartbreaking tragedy".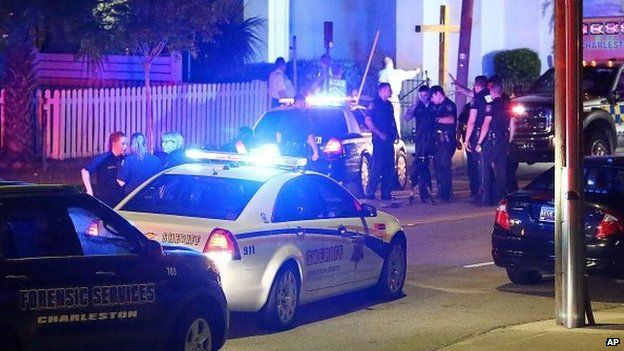 The suspect was described as a 21-year-old white man wearing a sweatshirt, jeans and boots, Charleston police said in a message on Twitter.
"I do believe that this is a hate crime," Gregory Mullen, police chief of Charleston, told reporters.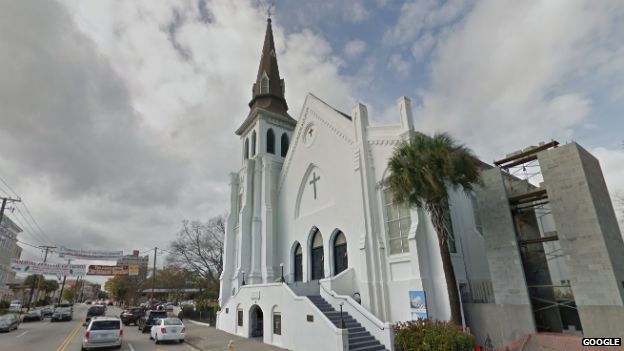 Speaking at a news briefing later, Mr Mullen said: "There were eight deceased individuals inside of the church. Two individuals were transported to [the hospital]. One of them has died.
"At this point, we have nine victims in this hideous crime that has been committed.

"It is unfathomable that somebody in today's society would walk into a church when people are having a prayer meeting and take their lives," Mr Mullen said.
A woman who survived the shooting told her family the gunman said he was letting her live so she could report what happened.
"She said the gunman had sat in the church before standing and opening fire."
The white male suspect in his early 20s remained at large after the shooting