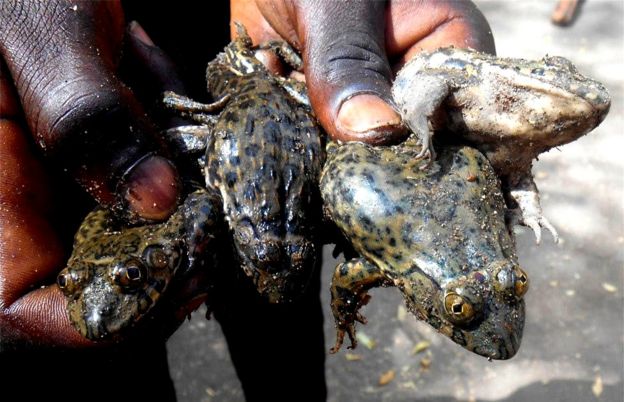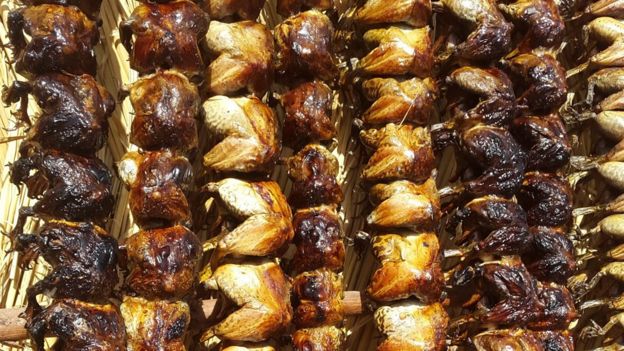 Smoked frogs are a delicacy for some, but not all,

Benue people. Among the TIV people, smoked frog popularly known as "Ifam" is a special delicacy. The frog is most times cooked and garnished with
spices, onions and pepper
and sold on the streets in the evenings. During burial wake-keeps you see women displaying all sizes of peppered frogs for potential buyers.
Most homes also buy it cook it in stew to eat with swallow (pounded yam, Garri, 'Ruam kyureke' - maize food or 'Ruam wua' -Corn food), at it is relatively less expensive as compared to dry fish and other meats.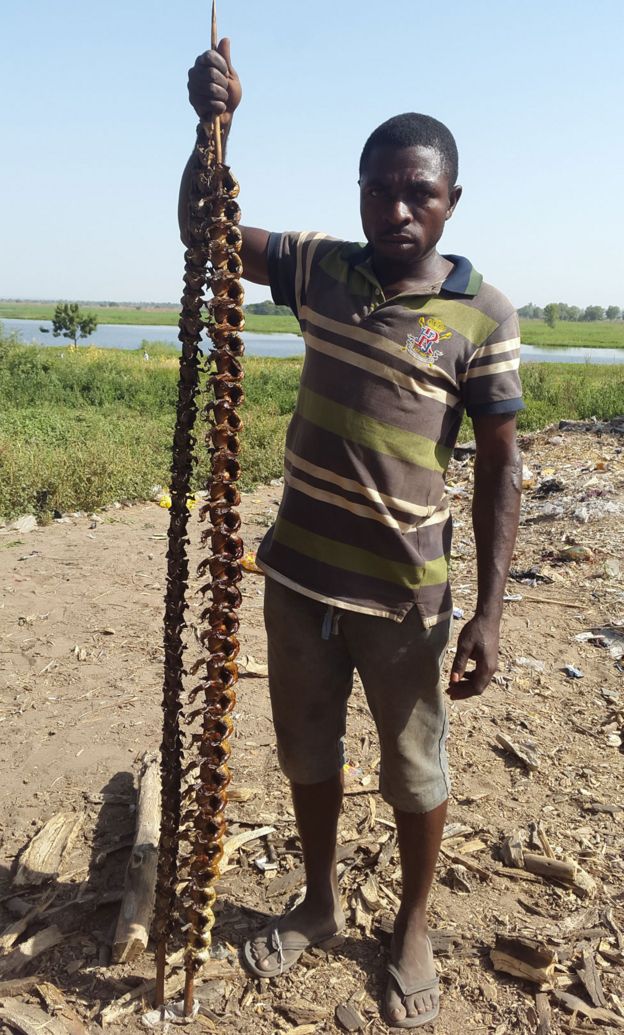 Philip Paul is a frog seller pictured above is from Benue state and TIV, he and his wife and daughter love to eat them, he lives in the north-east, Adamawa to be precise, where the frogs abounds.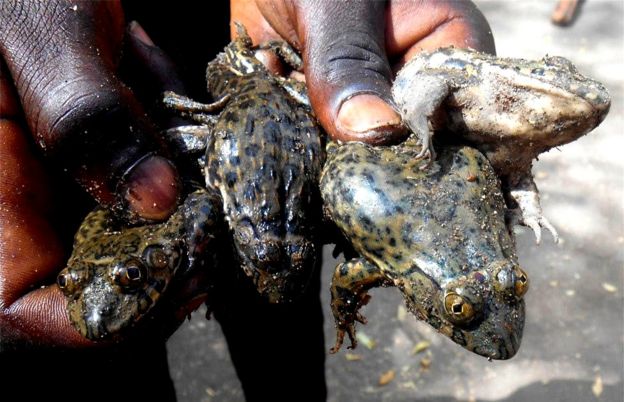 The 25-year-old says the frogs are so easy to catch that he grabs them with his bare hands. At night he puts a bit of bait on rope and when the frogs jump he just reaches for them.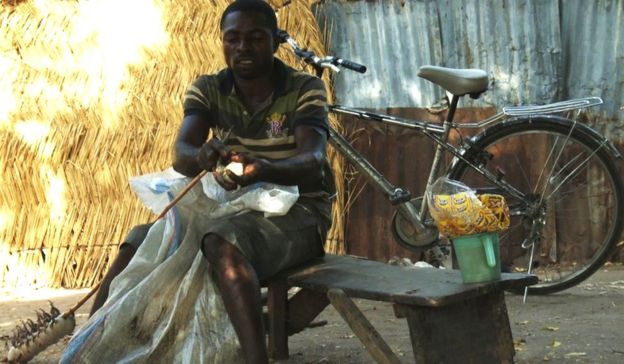 He then skewers them on a stick as seen in the picture above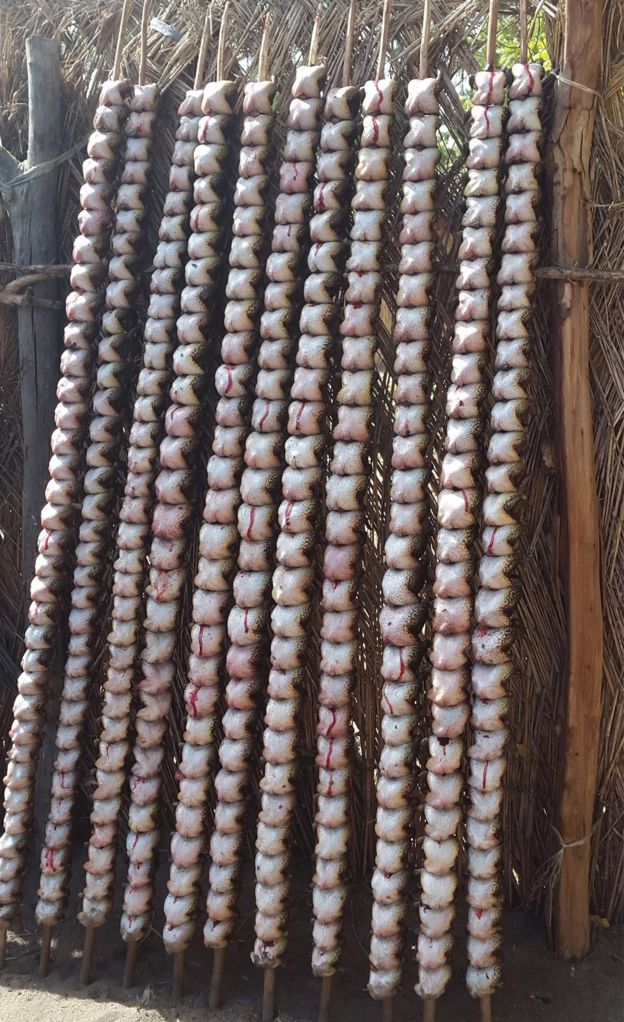 He dries out the frogs
out in the sun for six or seven hours, he will then smokes them.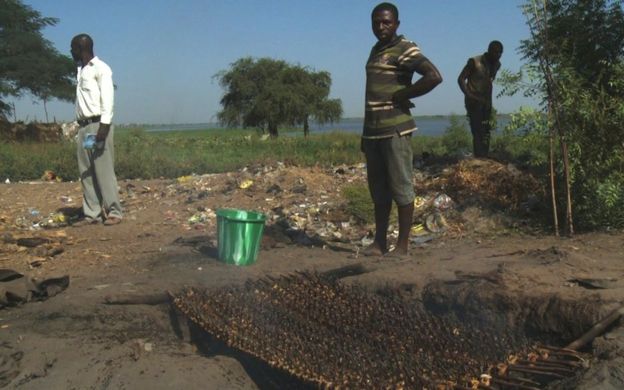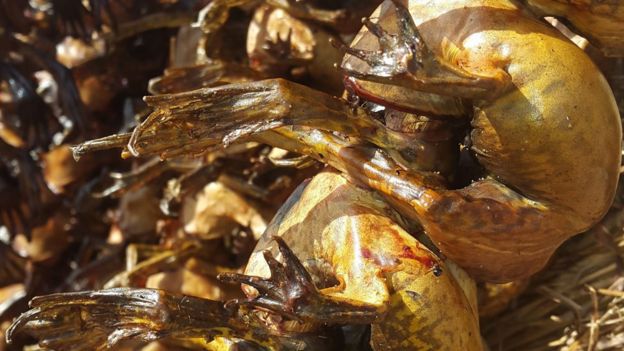 Photo credit:

Christine Otieno